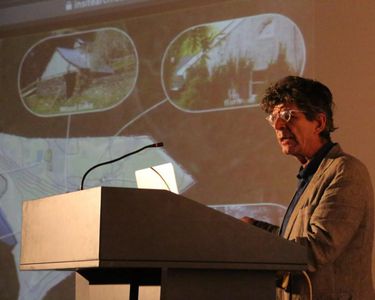 BEING AN ARCHITECTURE ISN'T JUST ABOUT BUILDING BUILDINGS OR DOING DRAWINGS
WHAT'S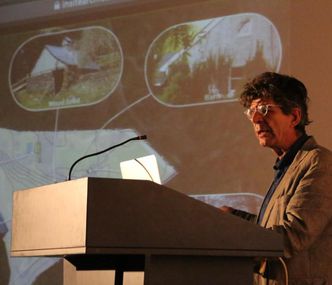 BEING AN ARCHITECTURE ISN'T JUST ABOUT BUILDING BUILDINGS OR DOING DRAWINGS
The Girne American University (GAU)'s Faculty of Architecture, Design & Fine Arts organised an activity called "Architecture of Ali Yapicioglu".
Within the activity called "Architecture of Ali Yapicioglu", gave way to Master Architect Ali Yapicioglu's completed projects and his official website he shares his work on.
In Mr.Yapicioglu's speech, he mentioned that an Architect's job isn't just to build buildings or do drawings. He mentioned that, architecture contains; philosophy and sociology.
In the rest of his speech Mr.Yapicioglu said;
"If I say 'this is a nice building', who could give me the definition of the word 'nice'? A nice or a good building should have a statement. We need details about this building." is what Mr.Yapicioglu said.
Mr.Yapicioglu told the students that, because the houses in the east see a lot of sun, he showed them images on how to design a house ,and the geographical structure and the climate has a big impact on the designs of the houses or the buildings that will be built. According to the location of the geographical characteristics and climate where the buildings will be built, should use materials from that geography and mentioned to build a building without harming the environment. Finally, Mr. Yapicioglu ended the activity by answering the students questions.