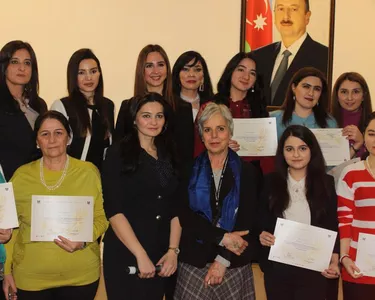 THE GIRNE AMERICAN UNIVERSITY WAS INTRODUCED TO BAKU
WHAT'S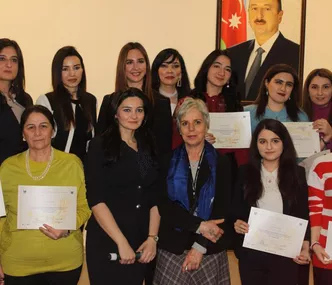 THE GIRNE AMERICAN UNIVERSITY WAS INTRODUCED TO BAKU
Within Girne American University's 2019 International Introduction Activities, in the collaboration of GAU and the Global Career Centre, a seminar about Affective Communication In The Student Teacher Tie took place in Azerbaijan Baku.
At the seminar, the representative for GAU was Prof.Dr. Sermin Kullahoglu, lecturer from the Faculty of Education Department of Psychological Counselling and Guidance, and GAU's Publicity Agent Specialist Simge Ozekler Erdal took place. Almost 200 educators, company managers academicians  of Azerbaijan took place at the seminar in Hedef High School's conference hall.
Prof.Dr. Sermin Kullahoglu,who carried out the seminar about Affective Communication in Student Teacher Tie's, caught the attention of the educators with the examples in her presentation. In the second part of the presentation, Ms.Kullahoglu mentioned the importance of body language in communication.
Simge Ozekler Erdal, the publicity agent specialist, mentioned the opportunities that GAU proposes for overseas, the scholarships, campus life, and answered the students questions about the lifestyle in Cyprus. Gunay Eliyeva, from the Global Career Centre, informed the educators about the GAU Multicultural Summer School, and mentioned as the students will spend a summer learning good English, they also mentioned the scholarship options for the students that join the summer school.
The seminar ended with GAU certificates given out to educators that participated. The educators from Azerbaijan, that really liked the Girne American University and showed great interest, within the shortest time they got in contact in addition of different collaborations.