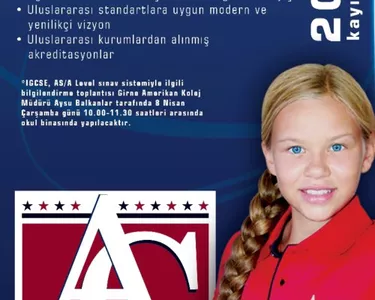 American College Shapes The Future
WHAT'S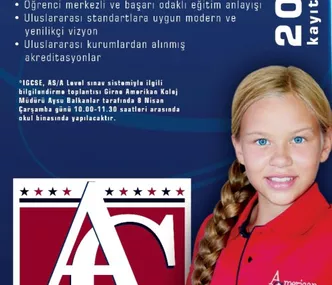 American College Shapes The Future
Introduction days in the American College which provides education under GAU is being organized for the students who passed 8th grade to 9th grade.
In the statement of American College, it was informed that introduction days which will be on 3 April 2015 between 14.30-16.30 in the American College Kyrenia Campus is open to the public and the all students are invited. Besides, it was stated that the contact meeting about IGCSE, AS/A Level exam system will be made by American College Manager Aysu Balkanlar on the 8 April Wendsday between 10.00-11.30 and it will be in the school building. In American Future College, similar meeting will be held on 30 May 2015 at 14.00.
Besides, It was emphasized that under the favor of expert teaching staff and high standard in the education quality, raising individuals who can string along with the scientific and technological developments, can find a way out against problems, has the self-confident, care about the national and universal values, are loving is in their essential principles. In the statement which was underlined that American College has full membership to quality and accreditation boards such as Cambridge, Edexcel, FEDE, CIS and the exams of international institutions and organizations are held under their own structure, it is also specified that in the all exams throughout TRNC, the students achieves outstanding success.