FACULTY OF BUSINESS AND ECONOMICS
GAÜ'DEN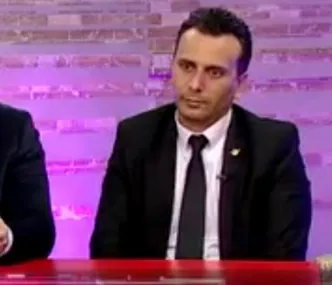 Sarı: "As GAU, We Study on a National Firewall Project"
In the TV program they attended, Assoc. Prof. Dr. Murat Akkaya and Assist. Prof. Dr. Arif Sarı, who are academicians of GAU Faculty of Business/ Management Information Systems Department, explained the agenda of informatics and the projects of GAU.
Akkaya who gave information about the Department of Management Information Systems stated the followings; "There are problems in our environment which needs to be solved. Businesses use some systems to improve their works and our job is to develop these systems."
Akkaya also referred that they hosted the activity of Global Game Jam 2016 (GGJ 2016) which was started by the International Game Developers Association (IGDA) in 2009 and continued as follows;
"Students of GAU Department of Management Information Systems succeeded in completing the 3D FPS war game named "The Fall of the Ritual" by using CryEngine and among 3 different universities in the activity, we became the only one to develop a 3-d game, therefore, this also made us a first in Cyprus. Our students developed a 3-d game by being unable to sleep for 48 hours."
Akkaya stressed that the competition was held in the MIS Laboratory of GAU and they always receive a great support by GAU in these kinds of organizations.
Assist. Prof. Dr. Arif Sarı stated that they frequently organize activities for students to increase their academic developments and prepare them for their career. Sarı who expressed that they give opportunities in informatics field to help students for improving themselves, and perform studies to prevent artificial intelligence and informatics crimes, stated the followings;
"In the recent times, there have been many news made regarding the cyber-attacks. We perform studies to improve the security of information. We study on a national firewall project and carry on our project studies with Murat Akkaya in the laboratories of GAU which always supports us in this regard."