fACULTY OF ARCHITECTURE, DESIGN AND FINE ARTS
fACULTY OF ARCHITECTURE, DESIGN AND FINE ARTS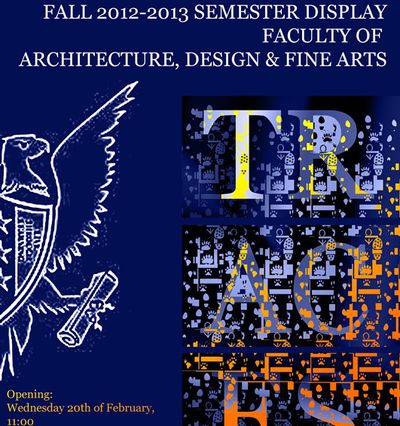 Traces: Fall 2012-2013 Semester Display
Opening: Wednesday 20th of February, 11:00 Closing: Friday 22nd of February, 14:00 Venue: Technopark Building, GAU Cy...
Detail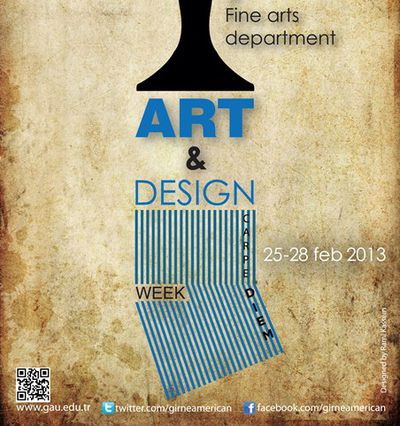 1st Art & Design Week
GAU Facutly of Architecture, Design and Fine Arts is organizing the first Art & Design Week. ...
Detail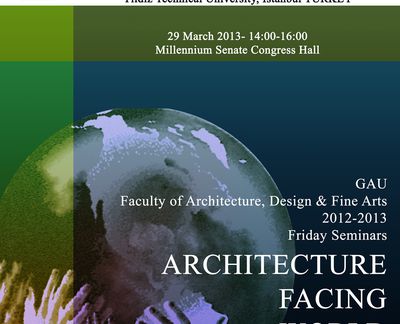 Friday Seminar Series VII: Architecture: Context, Culture, Form
Friday 29 March 2013, 14:00-16:00, Millenium Seate Congress Hall, GAU Cyprus Campus. Architecture: Context, culture, ...
Detail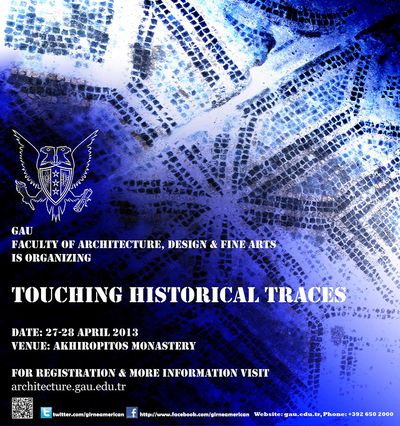 WORKSHOP: TOUCHING HISTORICAL TRACES
For registration please send an email to: hursahkaya@gmail.com Deadline for registration: 25th April 2013, 6 PM. ...
Detail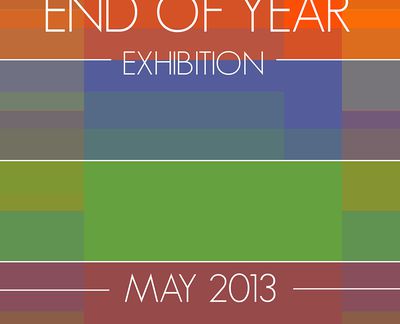 Painting & Graphic Design Department End Of Year Exhibition
Friday 24 May 2013 to Thursday 30 May 2013 Girne American University, Techno Park Exhibition Hall Graphic Design and ...
Detail
GAU COLLABORATES IN "CROSSROADS" SUMMER WORKSHOP
The CROSSROADS workshop will be held between 24-28 June 2013 and will take place at YTU Faculty of Architecture in Is...
Detail