GAUSEM | LIFELONG LEARNING CENTER
GAÜ'DEN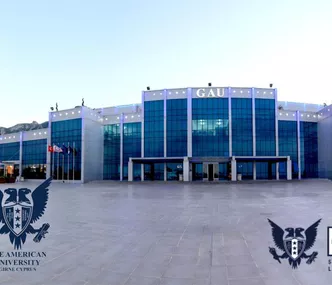 Admissions Continue for GAUSEM Courses
Girne American University Life-long Education Centre (GAUSEM) continues admissions for various personal development courses.
GAU has stated that admissions for various personal development, hobbies and ability courses such as Speaker/Presenter, Italian and Capital Market Licensing examination preparation still continue.
Further details about the courses are as follows:
Speaker/Presenting Education
Speaker/Presenting education course which waits for its attendees with the slogan of "The winner in rhetoric is not the words, but the words that are said correctly", will last for 7 weeks. In the first 2 weeks use of language and diction, diction and voice training and in the last 5 weeks news anchoring and program hosting topics will be covered. The 28 hour education program will be given by a professional and experienced anchor for 2 hours, 2 times a week.
Capital Market Licensing Exam Level 1/2/3 Preparation Course
The course which waits for its attendee with the slogan of "Vocational Training in Financial Markets Crucial Step", covers topics such as Securities and Capital Market Instruments, Financial Market and Markets, Capital Markets Law and Other Related Legislation, Shares and Debt Markets, Futures Markets and Function, Forex Markets, Investment Institutions and Borsa Istanbul AŞ./ Takasbank AŞ./ MKK (Merkezi Kayıt Kuruluşu) AŞ. The course program, which provides current information and 60 hours of examination preparation, will be given by GAU faculty member and Former Education and Publications Director of the Istanbul Stock Exchange (ISE) Dr. Murad KAYACAN (CPAs, Independent Auditor).
Italian Course
The course, to be opened in the fall and spring semesters, will be 3 hours, once a week. Education will be given by GAU Vice-Rector - Prof. Dr. Oğuz KARAKARTAL.
For further details about admissions and information; please visit www.gau.edu.tr and www.gausem.org or telephone 0392 650 2000 extension 1619 or email gausem@gau.edu.tr .