GAUSEM | LIFELONG LEARNING CENTER
GAÜ'DEN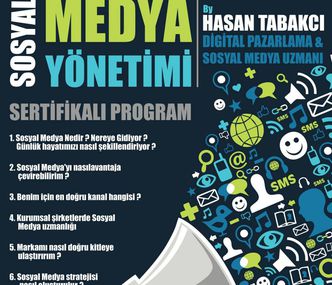 Social Media With GAUSEM
Girne American University Life-long Education Centre (GAUSEM) continues admissions for various personal development, hobbies and ability courses, individual and institutional based certificate education programs at National and International level.
It is stated that the certified Social Media Management course which has started with the 2013-2014 spring semester, studies every aspect of today's and the future's most effective marketing management methods.
The "Social Media Management" course will feature issues such as: What is social media? Where is it going? How does media shape our daily lives? How can I translate social media into an advantage? Which channel is the right channel for me? How to be a social media expert in corporate companies and how do I reach the right audience with my brand? How to create a social media strategy?
In addition, it is stated that admissions for the certificated "Social Media Management" course which will be conducted with examples and individual interviews and also the other course programs of GAUSEM for those who are interested to register.
For further details about GAUSEM:
please visit www.gau.edu.tr and www.gausem.org or telephone 0392 650 2000 extension 1619 or you can email gausem@gau.edu.tr .