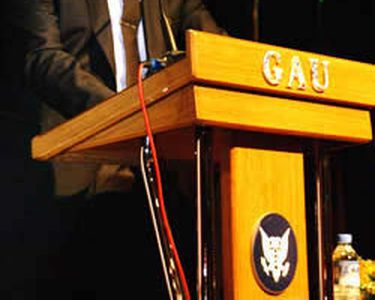 500 High School Principals from the Mainland at GAU
WHAT'S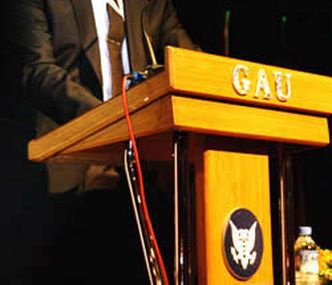 500 High School Principals from the Mainland at GAU
Celebrating its 25. year in higher education, Girne American University (GAU) hosts 500 high school principals and guidance counsellors throughout the mainland Turkey. GAU will host the guest committee for 3 days in the framework of the Directing to Higher Education at the 21st Century Seminar and it will make promotion on its position in higher education, its international development in 3 continents and its objectives. Informative seminar on higher education was given at the workshop, which was held on May 24-27. The workshop, in which the story of a Turkish university to open to world with its TRNC, UK-Canterbury and Singapore Asia Pacific Campuses in its 25th year with "3 Islands Single Universities" slogan, carried a significant importance for the higher education of TRNC.
Prof. Dr. Yıldırım Öner

The inauguration statement of the seminar, which was held at GAU Cyprus Karmi Campus International Congress Centre Spectrum Hall, was held by the Rector of GAU Prof. Dr. Yıldırım Öner. Stating that GAU was more advantageous than the universities in Turkey, Rector of GAU said GAU was an inevitable opportunity for the students in terms of education, cultural activities, infrastructure, education staff and the opportunities given by the university. Underlining that there was not any problem in transport, accommodation and nutrition, Öner said the students received education in international quality with GAU's modern campus, dormitories, education staff and accreditations and cooperation made in exclusive education institutions in abroad. Stating that it was integrated with the public with the university radio and TV channel, Öner invited the high school principals and guidance counsellors to give information on GAU to the students in their higher education choices.
Serhat Akpınar

Chairman of the Board of Directors of GAU Serhat Akpınar has said that GAU, which was giving education to 6000 students from 56 different countries, had become a brand with its perfect education mentality, vision, student services, administration, modern campuses and its name that reflected to 3 continents and he said they were one step closer to their aims. Promising that they would develop more in every fields in 10 years, Serhat Akpınar said the GAU Canterbury Campus, which was opened last year, was the first Turkish University in Europe and education would begin at Asia Pacific Campus Singapore this year. Adding that GAU hosted the International Higher Education and Science Workshop (IHEW), which hosted more than 100 rectors and scientists from 3 continents, Serhat Akpınar said GAU was enlargement its vision day by day with academic cooperation with world universities.
"What does Higher Education expects from the Students and what the students expect from higher education?"

Presentations on "Vocational Guidance in Choosing University- Human Force and Jobs in Global Dimension, Vocational Guidance in Reconstructed Higher Education Systems" were made at the seminar, in which GAU promotion film and surprise dance and music shows made the guest committee have pleasant moments. The high school principals took a collective memory picture at the workshop, which ended with Karmi Campus promotion tour and Kyrenia and Nicosia visits. 500 high school principles that had the chance to know TRNC and GAU closely went back to the mainland on May 27, Thursday.