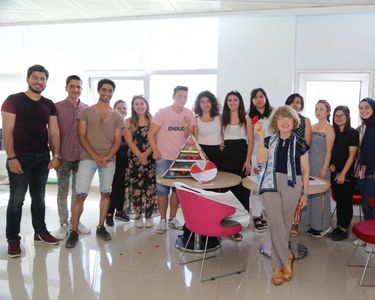 LEARNING TECHNOLOGIES AND MATERIAL EXHIBITION BY GAU STUDENTS
WHAT'S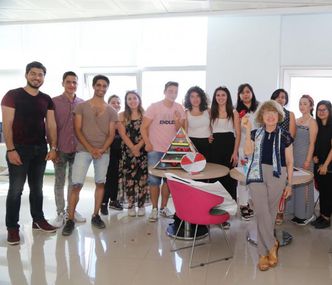 LEARNING TECHNOLOGIES AND MATERIAL EXHIBITION BY GAU STUDENTS
Educational materials prepared by students of Girne American University (GAU) Faculty of Education's Primary School Teaching, English Language Teaching, Computer Education and Psychological Counseling and Guidance Department were exhibited.
In the event organized by GAU Faculty of Education, within the scope of Instructional Technologies and Material Development course, the works of Primary school teaching, English teaching, computer teaching and psychological counseling and guidance department students at the faculty exhibited their works at Freedoom.
In the event the theoretical courses had toster persentations, practical courses had course materials that the students prepared. Exhibit was visited by a great number of academician and students. Speaking about the exhibition, GAU Faculty of Education classroom teaching lecturer Assist. Prof. Dr. Suzan Sönmez has said that students of Primary School Teaching, English Teaching, Computer Teaching and PDR(Psychological counsel and Guidance) students will be using and building on the experience they gained from the event in the future and in their careers.
Assist. Prof. Dr. Suzan Sönmez emphasised that events like these improved successes of the students. Sönmez also emphasised importance of the exhibit and that it encouraged the students still continuing their studies.