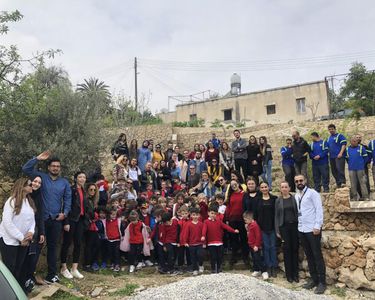 WE ARE DEPENDENT ON TREES FROM CRADLE TO THE GRAVE
WHAT'S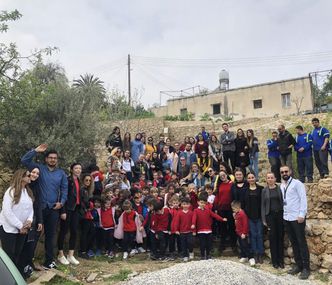 WE ARE DEPENDENT ON TREES FROM CRADLE TO THE GRAVE
Students of Girne American University (GAU) Faculty of Education Department of Preschool Education organized a tree planting activity in Ozanköy New Picnic Area with the teacher and students of GAU The American Nursery School within the scope of "Community Service Practices" course.
In the project, which was carried out with the title of "Plant Your Seedling, Nurture Your Hope", alongside GAU The American Nursery School Teachers and students, GAU Preschool Department Head Asst. Dr. Oxana Manolova Yalçın, Community Service Practices Course Academicians, Senior Lecturers Mehmet Ali Ateş and Necla Göktan and the department students took part.
Senior Lecturer Mehmet Ali Ateş regarding the subject has said;
"Next generation cools down in the shadow of tree planted by a previous generation. Today, we have introduced our seedlings to the soil together with future generations. Thank you to all those who have been with us and who supported us on this meaningful day".