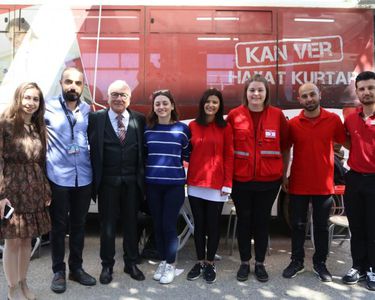 EVERY DONATION CAN SAVE UP TO 3 LIVES
WHAT'S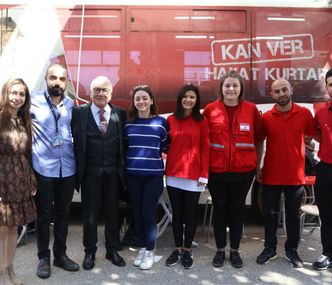 EVERY DONATION CAN SAVE UP TO 3 LIVES
Students from The Girne American University (GAU)'s Department of Pre School Teaching,  in the Faculty of  Education, organised a "1 donation saves 3 lives" project which is involved with their "Community Service Practices' ".
To raise awareness about blood donations, on March 18-19 at Girne Central Campus (next to Simit Sarayi) between 09:00-15:00 o'clock, a blood donation organisation with the slogan "1 Donation Saves 3 Lives" was open to the general public to donate blood to the patients in need and to patients with cancer in need of blood platelets.
According to a statement made by GAU's Department of Pre School Teaching:
 "These type of activities will continue regularly, the students and the university's staff volunteered to donate blood, 1 unit of blood can help 3 different patients` treatments, we are inviting everyone who is in good health to donate blood. Don't let your blood dry out, donate and save lives".