WHAT'S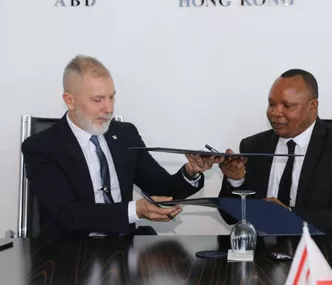 GAU GROWS IN NIGERIA
GAU GROWS IN NIGERIA
The promotion and brand attack of Girne American University is growing in Nigeria which is one of the countries with the highest number of student candidate applicants from the African Continent to education institutions of Turkish Republic of North Cyprus.
GAU Marketing Coordination Department issued a statement in this regard and shared information about academic cooperation agreement signed with leading universities of Nigeria, a new addition to the cooperation platforms that will see increase in promotion and marketing activities across countries of Africa.
The information also emphasised the belief in that the signing ceremony and its process, attended by GAU Founding Rector Serhat Akpınar alongside Nigerian authorities Gideon Jude and Praise Folaji, and GAU Marketing Coordinator Leyla Biçer will strengthen the academic cooperation.