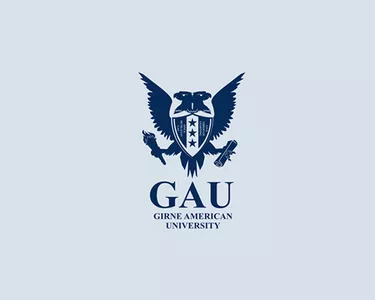 SPRING 2021 COURSE REGISTRATION PROCEDURES FOR NEW STUDENTS
WHAT'S
SPRING 2021 COURSE REGISTRATION PROCEDURES FOR NEW STUDENTS
1. Submitting academic documents:
The Spring 2020/2021 academic semester registration period will be from 11st February – 1st March 2021 (late registration will be available for new students). Students registering to take online courses this semester will need to submit all their original academic documents to the Admissions Office immediately upon the resumption of on-ground education and their arrival to TRNC.
Students who submit their original documents and complete their student visa process (student permit) will be eligible to collect their student ID card from the Admissions Office.
Students will need to sit for the English Foundation Placement exam (if applicable) between the 11st February – 1st March 2021.
Exams will be held online only on Mondays, Wednesdays & Fridays at 14.00 local time (additional fees will apply).
2. English Foundation Placement exam :
It is compulsory for each student to sit for this exam unless a valid IELTS or TOFEL original certificate is presented and accepted by the Foundation English School (FES) for exemption. Certificates should be sent to intstudent@gau.edu.tr Students that successfully pass the exam will gain entry into their chosen Faculty. Exam results will be available via the FES webpage. The course registration for students that will study FES in the Spring semester will be completed by the Foundation School course Advisor.
3. Payment:
Students will be able to obtain information regarding their payment (upfront/installment plan) by visiting their student portal via student.gau.edu.tr Students will need to make payment of the required amount to the University Ziraat Bank Euro account. Courses can only be selected once the payment has fully reflected in the students account. Students (old and new) that pay for the semester in installments will need to have sent their online financial agreement to ogrmuh@gau.edu.tr by 1st March 2021 at the very latest. Students that do not sign their financial agreement will not be able to sit for their mid-term exams.
4. Course selection:
Once fees have been paid for the semester, students can select their courses by visiting the student portal via student.gau.edu.tr . Once the selected courses have been approved by the course Advisor, the courses will reflect on students' transcript. New students accessing the student portal for the first time will need to use their student number for both their Username and Password (for security reasons please ensure that you change your password upon entry to the portal).
Student numbers are available on all new student Acceptance letters under the reference number (consisting of nine digits) this can also be confirmed by the query system below by providing date of birth and passport number.
5. Course Advisor approval:
Students can find out the name of their Advisor and contact email address by visiting their student portal via student.gau.edu.tr . Once courses have been selected from the student portal, students will need to contact their Advisor via email to request for course approval. Once the course Advisor approves the selected courses they will appear on the students academic Transcript. Student will need to check their academic Transcript for accuracy and the approved listed courses. Students that do not receive approval from their Advisor will not be eligible for registration for the semester.