UEFA certified football skills program from GAUSEM
WHAT'S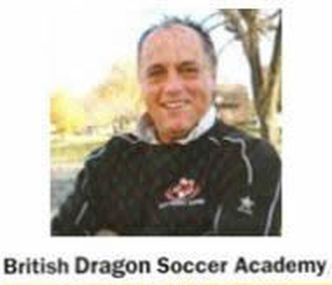 UEFA certified football skills program from GAUSEM
Girne American University Lifelong Learning Centre (GAUSEM) initiates Professional Football training program with the leadership of Britain's one of the well established clubs Arsenal's former U18 Coach.

The famous technical man, who has international football success, will share the details of European football and his experiences to those who will attend the course at GAU Cyprus Karmi Campus.

The certificate program, which is held for the first time in Cyprus, has a great importance both for the development of the football of the island and for having football players that have international certificate.
The quota of the course that will be held in 3 age categories is limited

Authority and coach of the British Dragon Soccer Academy Robert Shields will coach at the football certificate program, in which those who complete the 4 week training both will receive GAÜSEM certificate and UEFA (Union of European Football Associations) licensed International Certificate. The quota of the groups that will be set for 10-12, 12-14 and 18+ age groups will be limited according to the statement made from GAUSEM.

Famous Technical Coach Robert Shields will share his knowledge with football lovers from TRNC at the certificate program, which will be held in different levels modules through the summer. The trainings that will be held in the framework of the certificate program of GAUSEM, will be held at GAU Cyprus Karmi Campus Sport Complex and training fields. Former national football player of TRNC will also contribute for Turkish language at the trainings as well. Successful coach, who is Australian league football player and who has Australia Coaching Certificate, will present his knowledge and experience to football lovers as Robert's partner.

It was stated that registrations were continuing for those who want to attend Arsenal Training Program and Professional Football Training and to have international football certificate and information on registration to Football Certificate Program with Robert Shields and its details can be obtained from 650 20 00 phone number with 1144 direct line and gausem@gau.edu.tr e-mail address.
Registrations continue for Scuba Diving and sport courses

According to the statement made from GAUSEM, Scuba Diving programs and volleyball, swimming and tennis courses take place at summer schools as well. The first applied lessons of Scuba Diving and shallow water works will be held at semi Olympic pool of GAU West Campus Sport Complex and open sea diving will be held at Camelot Beach. The attendees who will receive diving lessons at the unique beauty of the Mediterranean Sea will be given the opportunity to discover the silent world of the under water and receive diving certificate that is worldwide valid.