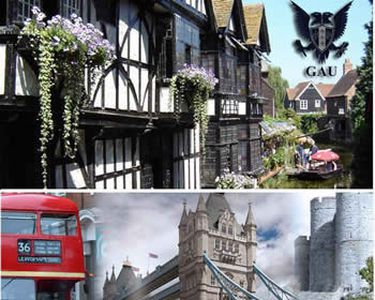 Registrations continue for GAU Cyprus and Canterbury Summer Schools
WHAT'S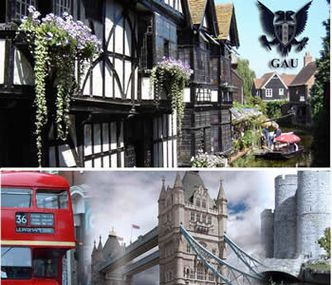 Registrations continue for GAU Cyprus and Canterbury Summer Schools
With 25 year of experience in education, Girne American University (GAU) presents different choices for those who want to learn English in summer schools. Giving English education to students from all over the world, GAU holds its English programs both at GAU Cyprus Campus and at UK Canterbury Campus.
Learn English at its main land

Opening its campus at Canterbury city of the UK, Girne American University presents its students the opportunity to continue their education in the UK at this amazing historical city, while it gives everyone the privilege to learn English at its main land with the summer school it opened. GAU, which attracts attention with its modern education campus that is set in the foothill of Beşparmak Mountains where summer takes place at the best place in TRNC, offers its students summer school options in a safe environment. With education programs designed specially for different age groups, the students have the opportunity to meet and unite with different cultures and they enjoy learning a foreign language and having fun together. GAU gives the excitement to learn a foreign language by having fun, while it provides an unforgettable summer experience.
Applications to end on May 31

GAU English Language Education Programs are designed for students who wish to improve their English language knowledge and skills. Offering programs for students with basic and intermediate English level, GAU Cyprus and Canterbury-UK Summer Schools makes all of the students to complete the courses as improved their English language knowledge and skills. There are Canterbury Trails International Summer School for 8-11 and 12-17 age groups, Canterbury International 2010 Summer School for 18 and above, Canterbury University Preparation Summer School Program for 18 and above ages and Fun in the Sun English Summer Schools for 6-16 age groups and programs for different age groups at GAU Summer Schools. The prices including educational visits and contests, tours, activities and accommodation were set as discount prices special for GAU's 25th anniversary.

Detailed information and registration conditions can be obtained from 0392 650 20 00 phone number at direct numbers 1214 and 1122 or http://summer.gau.edu.tr web site.