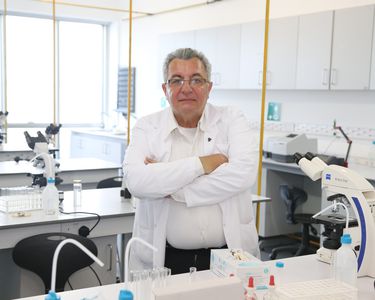 'SIMPLE RECOMMENDATIONS AGAINST COVID-19 CASES' FROM PROF. ÜNYAYAR, THE DEAN OF GAU FACULTY OF MEDICINE
WHAT'S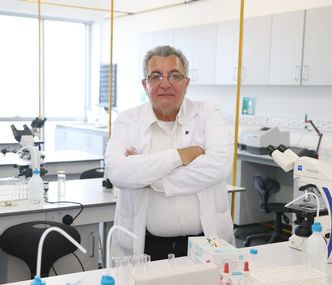 'SIMPLE RECOMMENDATIONS AGAINST COVID-19 CASES' FROM PROF. ÜNYAYAR, THE DEAN OF GAU FACULTY OF MEDICINE
While there is an increase in the number of Covid-19 cases all over the world and in the Turkish Republic of Northern Cyprus, the measures to be taken has come to the agenda again. The Dean of Girne American University (GAU) Faculty of Medicine Prof. Ali Ünyayar made some suggestions. In his statement, Ünyayar said, "We can protect both ourselves and the people around us by taking very simple measures against increasing cases."
What should be considered to protect yourself and others from COVID-19?
Dealing with Covid-19 in the hustle and bustle of daily life is both tiring and scary. However, if we take very simple precautions, we will protect both ourselves and the people around us. So, if COVID-19 is spreading in your area, stay safe by taking simple precautions like maintaining physical distancing, wearing a mask, well ventilating rooms, avoiding crowds, cleaning your hands, and coughing up a bent elbow or arm. A look at local advice where you live and work will also guide you.
What should you do to protect yourself and others from COVID-19?
To reduce your risk of infection when they cough, sneeze or talk, keep at least 1-2 meters between yourself and others. Keep even more distance between yourself and others when indoors. The further away, the better. Make wearing a mask a normal part of being around others.
Here are the basics of wearing a mask:
Clean your hands before putting on, taking off, and after removing your mask, and after touching it whenever you want.
Make sure it covers both your nose, mouth and chin.
When you remove a mask, store it in a clean plastic bag and wash it daily if it is a fabric mask, or throw the medical mask in the trash.
How do you make your environment safer?
First of all, avoid closed, crowded or close contact areas.
Outbreaks have been reported to increase in restaurants, choir practices, fitness classes, nightclubs, offices, and places of worship where people congregate, often in crowded indoor spaces where they talk loudly, shout, breathe heavily, or sing.
Crowded and poorly ventilated places where infected people spend long periods together are at higher risk of contracting COVID-19.
Outdoor meeting areas are safer than small indoor spaces and poorly ventilated indoor environments.
Avoid crowded or closed environments, but take precautions if you can't:
Open a window. Increase the amount of "natural ventilation" indoors.
Clean your hands regularly and thoroughly with an alcohol-based hand rub or wash them with soap and water. This eliminates germs, including viruses, that you may have on your hands.
Avoid touching your eyes, nose and mouth. Hands touch many surfaces and can become infected. When contaminated, hands can transmit the virus to your eyes, nose, or mouth.
Cover your mouth and nose with your bent elbow or tissue when coughing or sneezing. Then immediately throw the used tissue in a closed trash can and wash your hands. By practicing good "respiratory hygiene" you protect the people around you from the viruses that cause colds, flu and COVID-19.
What should you do if you don't feel well?
Know all the symptoms of COVID-19. The most common symptoms of COVID-19 are fever, dry cough and fatigue. Other symptoms that are less common and may affect some patients include loss of taste or smell, aches and pains, headache, sore throat, stuffy nose, red eyes, diarrhea or skin rash.
Even if you have minor symptoms such as cough, headache, mild fever, stay home and isolate until you get better. Call your healthcare provider or hotline for advice. Have someone bring you supplies. If you need to leave your home or if someone is nearby, wear a medical mask to avoid infecting others. If you have a fever, cough and difficulty breathing, seek medical attention immediately.
Keep up to date with the latest information from trusted sources such as the World Health Organization or your local and national health authorities. Local and national authorities and public health departments are in the best position to advise people in your area about what they should do to protect themselves.
REMEMBER, follow the daily notifications of the ministry of health and try to comply, local authorities will give you the best information.