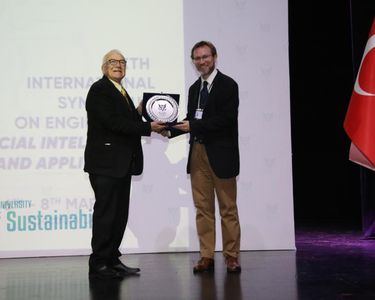 ARTIFICIAL INTELLIGENCE WAS APPROACHED AT GAU WITH ALL OF ITS ASPECTS
WHAT'S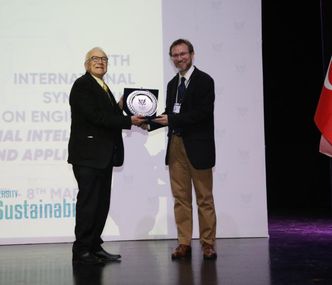 ARTIFICIAL INTELLIGENCE WAS APPROACHED AT GAU WITH ALL OF ITS ASPECTS
6th GAU ARTIFICIAL INTELLIGENCE SYMPOSIUM HAS ENDED
Held for 6th time by Faculty of Engineering of Girne American University, the GAU international Artificial Intelligence Symposium has ended.
Within the scope of GAU 6th International Artificial Intelligence Symposium; Workshops were held on topics such as Evolutionary Multi Objective Optimization, Current Research Guidelines, Personality Properties and Social Text-Time Series Multilayered Estimation of Electricity Market and Time Delay Optimization.
GAU Academician Assist. Assoc. Dr. Zalihe Yarkıner made statements about GAU 6th International Artificial Intelligence Symposium, first; She said that she graduated from the GAU American College and then she continued her studies in England, and she started to work at GAU. Yarkıner stated that she was always proud of working within GAU and said;
"6th Artificial Intelligence Symposium which was held by the Faculty of Engineering lasted 12 sessions. And sixth year of my participation and support of organization of symposium. Although the subject of our symposium is artificial intelligence, it is an area that is concerned with the entire engineering field almost everywhere with the developing technology."
Yarkıner, emphasised symposium held with participation of Prof. Dr. James Orwell from England and Assist. Prof. Dr. Adnan Acan from Eastern Mediterranean University garnered great interest, and stated "While we are happy about this meeting and students mingling with eachother, students meeting people from different cultures help them develop too." Yarkıner also expressed her gratitude to all those who contributed and the participants to the symposium that strengthened their ties with universities abroad.
At the end of the symposium, certificates were distributed to all participants.