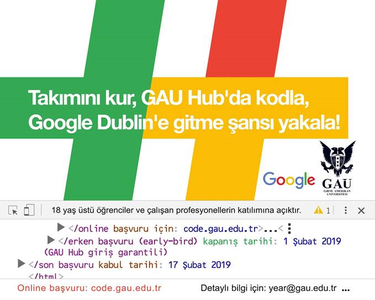 GAU IS CARRYING THE PRESELECTION FOR THE GOOGLE CODING COMPETITION TO CYPRUS
WHAT'S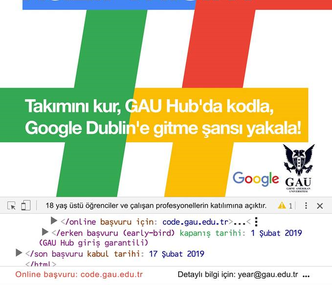 GAU IS CARRYING THE PRESELECTION FOR THE GOOGLE CODING COMPETITION TO CYPRUS
The Google Hash Code competition's preselection is taking place for the third time at The Girne American University (GAU) in North Cyprus.
The competition that will take place on 28th February, participants will try and solve the real problems that the engineers that work for Google are trying to solve. The team that collects the most points in the preselection will be invited to the Google Dublin-Ireland Office and will compete in the Finals.
According to the statement made by GAU, the young computer programers and professionals that live in North Cyprus, can register for free for the activity that will be presented to the world and will be open for participation for any student engineer and professionals that have mastered the language of computer programming. Also, those who want to enter the competition have to form a group of 2, 3 or 4.
For more information about the competition and for registration you can visit the code.gau.edu.tr  address.