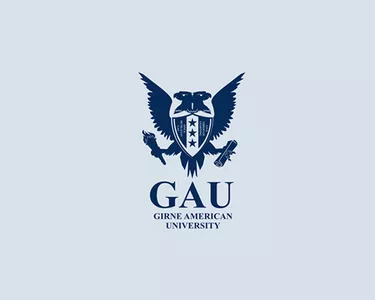 GAU is preparing to open its School of Performing Arts
WHAT'S
GAU is preparing to open its School of Performing Arts
The American University is preparing to open its School of Performing Arts to offer courses in dance, theatre and music in the 2009-2010 academic year with staff who will include Russian and Turkish teachers of dance.

The Grand Opening Ceremony of the Giant Cultural Complex, built on the west side of the GAU Cyprus Karmi Campus at a cost of 2½ million TL, will be performed by Turkish Cypriot Prime Minister Dr. Dervis Eroglu on Tuesday 19 February resulting in the The American University Karmi Campus School of Performing Arts becoming the new attraction centre of culture and arts.
Unique

The modern building offers functional design, technological infrastructure and environmental planning and facilities including dance studios, a Multi-Vision Centre, private studios and dressing rooms for different age groups, private audience rooms and a cafeteria. The dance studio floors have been built using special materials and are designed like those in the US and EU. Special materials and raising techniques have been used in the dance studios to give floor flexibility.

The Faculty's studios, restrooms, dressing rooms and showers have been designed for different age groups as the Centre includes wellness centres, private monitoring rooms. It will offer private dance courses in the Stage School and lodging for parents, as well as providing academic education. The Multi-Vision Centre, where the students will be given theoretical education, offers the highest technological systems that create the optimum working environment. It will afford the opportunity to monitor dance education and exercises on a large number of screens at the same time. The Multi-Vision Centre offers students an audio-visual system which will combine theoretical and practical experience.

The American University Faculty of Performing Arts will bring students from different age groups together with its academic programmes, dance and ballet courses in addition to healthy lifestyle courses accompanied by world famous teachers and artists. It has Russian and Belarusian teachers as well as Turkish dance teachers on its staff and educates students to professional dancer level in 2 years and dance teachers in 4.
Sports Complex

The new sports complex, with its tennis courts, basketball, volleyball and handball fields, artificial pitch and fitness centre, will also be opened by Prime Minister Dervis Eroglu on the same day. It will be available for use by Kyrenia sports clubs and locals and includes a swimming pool and tartan track. Those who want to use the facilities in the Sports Complex should apply to Karmi Campus Directorate of Health, Culture and Sports Office.