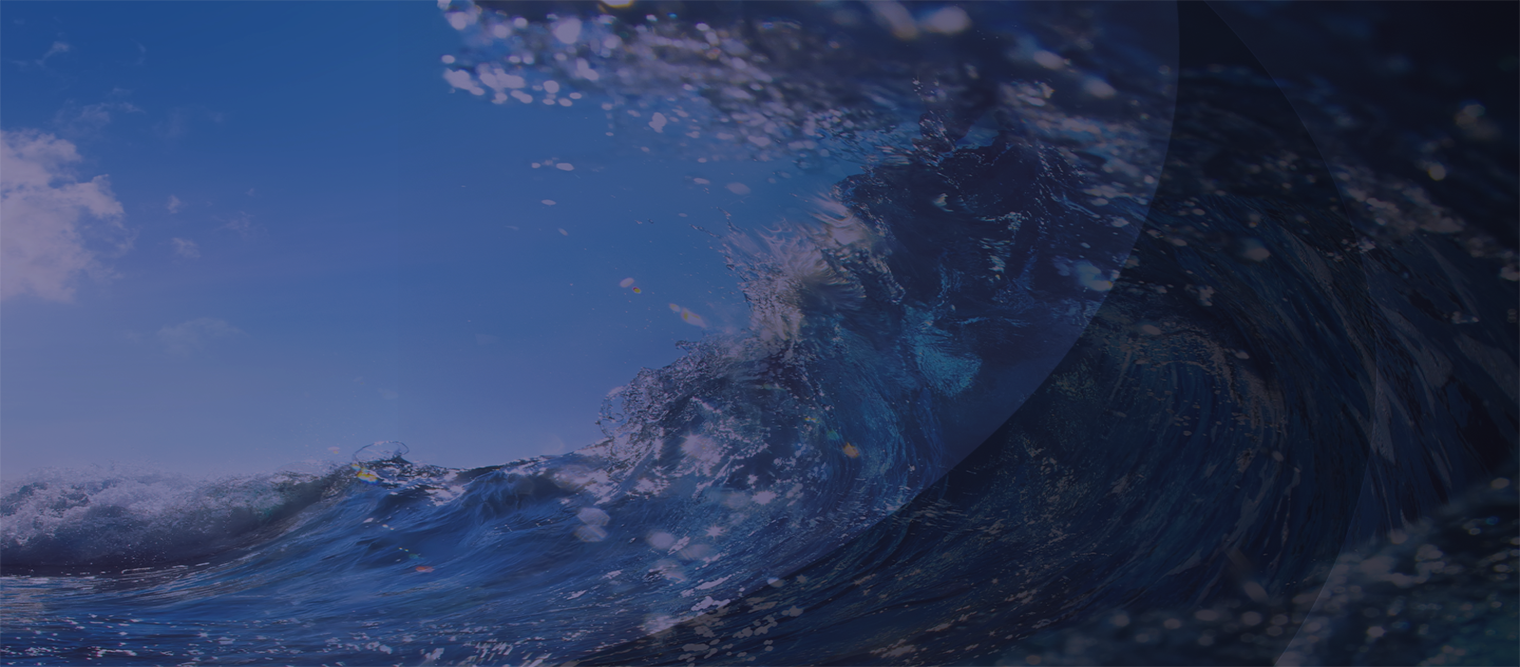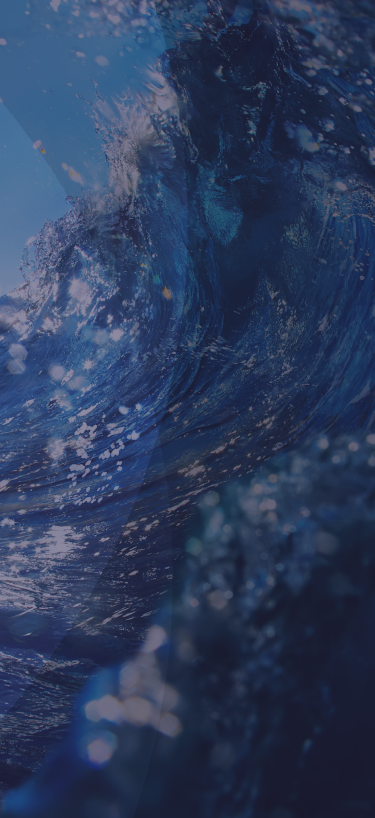 Now that the world is a global village, the main need of the market is those people who have the vision, understanding and information of how to survive and excel in this so called "village". As the International Business Management Department, this is our mission to prepare our students to the demanding and continuously changing market conditions so that they can be important players in this environment.
Since modern enterprises - governmental, nonprofit, business - operate in a global environment, success is difficult for those who are unaware of events and cultures outside their own. The program`s goal is to equip students with the ability to work comfortably in more than one corner of the global marketplace.
International Business Management Program Outcomes
Understand international business with an emphasis on cultural diversity, adaptation and maintanance integrity 
Acquire knowledge on the impact of international economic, social, and political relationships of corporations
Develop critical and strategic thinking, improve analytic skills and techniques and enhance effective decision-makingfor future business leaders
Be able to formulate international business strategies
Understand the workforce in multinational companies
Understand the area of international trade, commercial policies, and  improve international competitiveness
Obtaiın knowledge on the complex and interactive nature of participants, functions and business flows of international logistics and supply chain management
Demonstrate ability in teamworking, collaboration and leadership
Understand social and legal issues both within local and global environments
Acquire proficiency in English and utilize effective communication skills, especially in Business English which is globally accepted
Gain IT skills  which are conducive for research using various resources and databases
Put knowledge acquired into practical experience through on-site internship(s) before graduation
Gain ethical consciousness and behaviour required by the international business management discipline
DERS İÇERİKLERİ
International Business Electives:
BUS213     (3,0)3            Business Ethics
BUS403     (3,0)3            Globalization & Econ. Integration
BUS423     (3,0)3            International Finance
BUS427     (3,0)3            International Banking
BUS454     (3,0)3            Logistic Management
Non-Departmental Electives:
Economics:
ECON301  (3,0)3            International Economics l
ECON302 (3,0)3            International  Economics ll.
International Relations:
IRE102      (3,0)3            Introduction to International Relations
IRE309      (3,0)3            International Law
IRE301      (3,0)3            International Organization
Marketing Electives
BUS318     (3,0)3            Business to Business Marketing
BUS436     (3,0)3            Contemporary Issues in Marketing
BUS448     (3,0)3            Marketing Channels
BUS449     (3,0)3            Managing Customer Relationship
BUS451     (3,0)3            Sales Management
BUS452     (3,0)3            Advertising and Promotion Management
BUS453     (3,0)3            Brand Management
BUS456     (3,0)3            International Marketing
BUS469     (3,0)3            Retail Marketing & Management
Business Management
BUS406     (3,0)3              Insurance & Risk Management
BUS407     (3,0)3              Innovation & Entrepreneurship
BUS408     (3,0)3              Non-Governmental Organizations
BUS409     (3,0)3              Corporate Governance & Family Business
BUS418     (3,0)3              Small Business Seminar
BUS420     (3,0)3              Contemporary Issues in Business
BUS462     (3,0)3              Leadership and Organizational Culture
Service  Courses:
                     (3,0)3            Language Elective I
                     (3,0)3            Language Elective 2
IRE102 - Introduction to International Relations (3,0)3
This course introduces students to the structures and processes of international politics and surveys the major global issues of our time - nations, categories, and principles of international relations. The course focuses on the functions of the modern nation-state system and the patterns of conflict and co-operation in contemporary international relations. The purpose of the course is to provide students with a basic understanding of how the international political system works and help them develop their own perspective on global issues.
IRE201 - Comparative Politics I (3,0)3
Issues and concepts in comparative politics, political socialisation and culture; political recruitment and structure are reviewed. Interest groups and interest articulation as well as political parties, government and policy making are considered. The course also focuses on the politics, cultures, and political systems of the major European countries.
IRE204 - Comparative Politics II (3,0)3
This course deals with the history, culture administrative and political structure of various countries. The aim of this programme is to enable the students to use the concepts of comparative politics in order to analyse the concrete political backgrounds of countries of different economic and political settings. Case studies such as England, France, Germany, Japan, Russia, China and America
IRE206 - Third World Politics (3,0)3
This course examines important features of politics; economics, society and culture in developing nations and focuses on common problems associated with political modernisation, economic development and social change in Asia, Africa and Latin America. Through comparative analysis, the course also attempts to develop generalisations about key problems and prospects in various regions of the developing world.
IRE208 - International Relations Theory (3,0)3
This course provides an analysis of the three important theoretical debates of international relations: Idealism / Realism, Traditionalism / Behaviourism and Realism/Neo-realism. The course also addresses the central assumptions and key concepts of various theories in international relations, with emphasis on concepts propositions and, the current critique.
IRE301 - International Organisations (3,0)3
This course focuses on the role played by international organisations in world politics. Most attention is given to international governmental organisations, such as the United Nations, the European Community, and other regional organisations. Non-governmental organisations from multinational corporations to the International Red Cross are discussed as well. The course investigates the extent to which all these organisations contribute to the development of a peaceful and just community of nations.
IRE302 - History & Politics of the Balkans (3,0)3
 The course mainly concentrates on the effects of World War II on the politics and economics of the Balkans. The course also focuses on recent conflicts and developments in former Yugoslavia such as wars in Bosnia and Kosovo as well as the future EU prospects of the Western Balkan states.
IRE304 - The Caucasus & Central Asia (3,0)3
This course will cover the modern history of the countries in the Caucasus and Central Asia which obtained independence following the breakdown of the Soviet Union in 1991. These include the present states of Armenia, Azerbaijan, and Georgia in the Caucasus, and Kazakhstan, Kyrgyzstan, Tajikistan, Turkmenistan, and Uzbekistan in Central Asia. The first part of the course will provide a historical background necessary to understand the problems of the post-Soviet period. The second part will analyze the radical transformations in the region following the collapse of the Soviet Union and subsequently will focus on major regional conflicts such as the Karabagh issue between Azerbaijan and Armenia and the 2008 War between Georgia and Russia.
IRE305 - History & Politics of the Middle East (3,0)3
The course will focus on the formation of the modern Middle East, the legacy of the Ottoman Empire and the impact of colonialism, Arab nationalism, the ideological struggles, the oil politics, the power of stereotypes, tradition and modernization. The objectives of the course are to provide a deeper understanding of Middle Eastern politics with specific references to the region`s economy, culture and society. Considering recent developments in the region, the course aims to study Middle Eastern politics within a broader context of international system, regional economic developments and bilateral relations among the regional countries, the Middle East and World Politics after 11 September and future prospects in the Palestinian-Israeli problem.
IRE308 - Global Peace & Security (3,0)3
In-depth study of issues related to global security of the XX-XXI century: proliferation of weapons of mass destruction, arms control and disarmament, international terrorism, regional conflicts, oil and energy problems in Politics, etc. The course will examine major trends, challenges and future prospects in the mentioned areas.
IRE309 - International Law (3,0)3
The nature and role of international law in the interaction of states. The basic terminology of international law. Problems of interpretation and enforcement. The relation between law and power; treaties and the legal basis of diplomacy, international organisations, international law and war, human rights under international law.
IRE403 - Turkish Diplomatic History & Foreign Politics (3,0)3
Ottoman Empire and Europe from the French Revolution until the end of World War II. Diplomacy and the Ottoman Empire. Tanzimat and the Young Turks. (Turkish students in Europe). Modernisation and Europeanisation. Pan-Islamism and nationalism. Ottoman Empire and Germany: World War I. The transition from a multi-national to a national state. Reform and revolution. Turkey during World War II. The one-party-state and Turkish foreign policy. The transition from one-party-state to a multi-party-system. Ismet Inönü and Turkish foreign policy. Right and left clashes and their effect on Turkish foreign policy. Turkey's relationship with USA, Europe and the Middle East. Turkey and the European Union.
IRE404 - European Union Studies (3,0)3
Background of the European Union: Europe before and after World War II. The political framework of the European Union. Economic integration of the European Union, the social framework of the European Union, the external relationship of the European Union. The Single European Act. European Union beyond Maastricht.
IRE405 – International Politics of Cyprus (3,0)3
This course studies the Cyprus problem, initiating from discussions regarding to history of Cyprus, the Ottoman Rule, the British Rule, Republic of Cyprus to analysis regarding to 1974 Turkish Peace Operation and afterwards. The course also focuses on relatively contemporary issues including the establishment of the TRNC, the Annan Plan and the future while examining possible solutions to it and looks at the role of the international powers in finding a solution.
IRE408 - Conflict Studies & Dis. Sett. (3,0)3
This course looks at the economic/cultural/political and religious aspects of conflict and examines some theories, which prescribe solutions to these problems. The purpose of the course is to assist students in clarifying their own substantive views on conflict studies and dispute settlement. Specifically, the students will have broader and detailed knowledge about Palestinian-Israeli conflict, Cyprus problem, Human Rights issues and Kurdish Problem. The students are advised to take this course in their graduating year.
IRE411 - Post Cold War International Relations (3,0)3
This course is a survey of current developments, issues, and problem areas of international relations in the post Cold War era. The specific attention is given to the changing concept of security, new security agenda, and the emergence of complex issues, rise of ethnic conflicts, and the post 9/11.
IRE412 - US Foreign Policy (3,0)3
This course is a good application of international relations theories into real life. Students will be able to see how theory is and has been applied to real life by the only super-power of our time. How has the international system changed, and what are the effects of this on states today? What role did the US play on this change? These questions will be answered.
STJ 030 Internship (NC)
The internship is compulsory for the students at the end of third year. It's period must be minimum of 30 calendar days and students are required to prepare a report.
KOD
DERSİN ADI
T
U
K
AKTS
Ön Koşul
Syllabus
BUS101
Intro. to Business & Mgmt. I
3
0
3
0
COMP103
Computer Applications l
3
0
3
0
PSYC100
Psychology
3
0
3
0
MAT101
Business Mathematics I
3
0
3
0
EGL101
Development of Reading Skills
3
0
3
0
NH001
National History I
3
0
3
0
Toplam
18
0
KOD
DERSİN ADI
T
U
K
AKTS
Ön Koşul
Syllabus
BUS108
Principles of Management
3
0
3
0
COMP104
Computer Applications ll
3
0
3
0
SOCY100
Sociology
3
0
3
0
MAT102
Business Mathematics II
3
0
3
0
EGL102
Development of Writing Skill
3
0
3
0
NH002
National History II
0
0
0
0
Toplam
15
0
KOD
DERSİN ADI
T
U
K
AKTS
Ön Koşul
Syllabus
BUS211
Microeconomics
3
0
3
0
BUS203
Financial Accounting I
3
0
3
0
BUS205
Statistics I
3
0
3
0
BUS207
Introduction to Law
3
0
3
0
CS201
Communication Skills I
3
0
3
0
TURK001
Turkish I
0
0
0
0
Toplam
15
0
KOD
DERSİN ADI
T
U
K
AKTS
Ön Koşul
Syllabus
BUS212
Macroeconomics
3
0
3
0
BUS204
Financial Accounting II
3
0
3
0
BUS206
Statistics II
3
0
3
0
BUS208
Business Law
3
0
3
0
CS202
Communication Skills II
3
0
3
0
TURK002
Turkish II
0
0
0
0
Toplam
15
0
KOD
DERSİN ADI
T
U
K
AKTS
Ön Koşul
Syllabus
BUS301
Organisational Behaviour
3
0
3
0
BUS303
Human Resource Management
3
0
3
0
BUS305
Quantitative Methods & Forecast.
3
0
3
0
BUS307
Business Finance I
3
0
3
0
BUS315
Principles of Marketing
3
0
3
0
Non-Departmental Elective
3
0
3
0
Toplam
18
0
KOD
DERSİN ADI
T
U
K
AKTS
Ön Koşul
Syllabus
BUS302
E-Commerce
3
0
3
0
BUS304
Operations Management
3
0
3
0
BUS306
Management Info. Systems
3
0
3
0
BUS450
Consumer Behaviour
3
0
3
0
BUS457
Marketing Strategy
3
0
3
0
Non-Departmental Elective
3
0
3
0
STJ 030
Internship -30 calendar days
3
0
3
0
Toplam
21
0
KOD
DERSİN ADI
T
U
K
AKTS
Ön Koşul
Syllabus
BUS401
International Business
3
0
3
0
BUS444
Cross Cultural Studies in Organizations
3
0
3
0
BUS445
Workshop in Export and Import
3
0
3
0
Departmental Elective
3
0
3
0
Non- Departmental Elective
3
0
3
0
Non- Departmental Elective
3
0
3
0
Toplam
18
0
KOD
DERSİN ADI
T
U
K
AKTS
Ön Koşul
Syllabus
BUS404
Strategic Management
3
0
3
0
BUS433
Supply Chain and Management
3
0
3
0
Departmental Elective
3
0
3
0
Departmental Elective
3
0
3
0
Non- Departmental Elective
3
0
3
0
Non- Departmental Elective
3
0
3
0
Toplam
18
0
GAÜ'DEN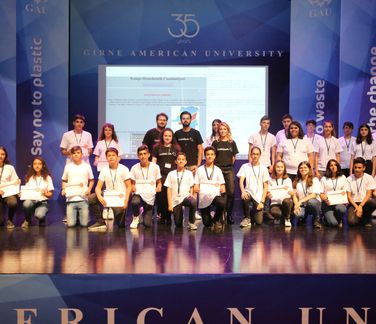 "CODEWEEK, CREATE WITH CODE!" ETKİNLİĞİNDE 160 LİSE ÖĞRENCİSİNE GAÜ'DE PROGRAMLAMA EĞİTİMİ VERİLDİ
Kıbrıs Çocuk Vakfı tarafından, Milli Eğitim Bakanlığı'nın desteği ile Girne Amerikan Üniversitesi&rsqu...
Detay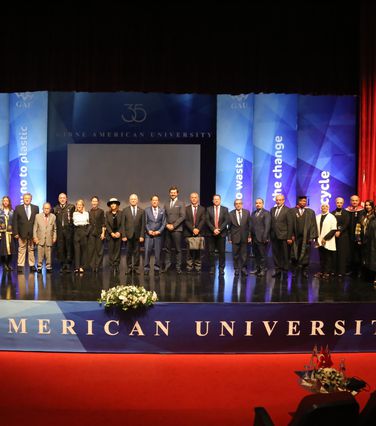 GAÜ 35. AKADEMİK YILINA, GÖRKEMLİ BİR TÖREN İLE MERHABA DEDİ
Girne Amerikan Üniversitesi'nin (GAÜ) "Okyanuslar" temalı 35'inci Akademik yılı, GAÜ Spectrum Uluslararası Kongre Merk...
Detay
GAÜ, DÜNYA SIRALAMASINDA İLK 100 İÇİNDE
-  "EDUNIVERSAL TOP 2019" AÇIKLANDI     - AKPINAR; "BU SONUÇLAR, 35`İNCİ YIL PERSPEKTİFİMİZİN YÜCE PARLAKLIĞINDA GÖZ ...
Detay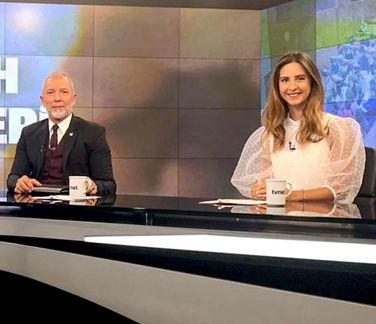 ÜNİVERSİTE YOLCULUĞUNDA ÖĞRENCİLERİN TERCİHİ GAÜ
AKPINAR. "GAÜ, ÖĞRENCİLERİN HEDEFLERİNİ VE HAYALLERİNİ GERÇEKLEŞTİREBİLECEĞİ BİR EĞİTİM VE YAŞAM KAMPÜSÜDÜR" Girne...
Detay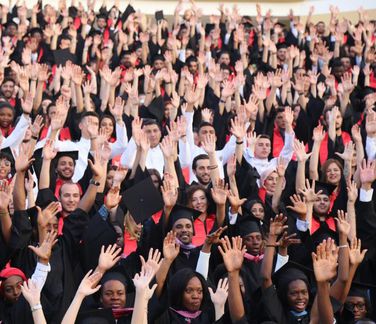 ÜNİVERSİTE EĞİTİMİNİ KÖKLÜ VE ULUSLARARASI BİR ÜNİVERSİTEDE SÜRDÜRMEK İSTEYENLER İÇİN, GAÜ YATAY GEÇİŞ BAŞVURULARI DEVAM EDİYOR
Girne Amerikan Üniversitesi (GAÜ), yükseköğretimde 50.yılına doğru ilerlerken, üniversite eğitimlerini yüksek standar...
Detay