GAUSEM | LIFELONG LEARNING CENTER
GAÜ'DEN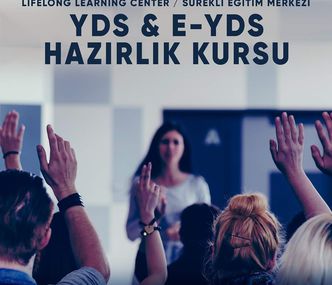 GAU LIFELONG LEARNING CENTRE (GAUSEM)'S PERSONAL DEVELOPMENT COURSES CONTINUE WITH THE NEW YEAR
Girne American University (GAU) continues its academic and social activities in the new year as it moves towards its 50th anniversary. With the different personal development and training courses organized within the Girne American University Lifelong Learning Center (GAU-SEM), registrations continue for those who want to improve themselves.
It was announced that students who are being prepared for the YDS (English Language Proficiency Test administered in Turkey) and E-YDS exams by the Girne American University Lifelong Learning Center (GAUSEM), the registration of preparatory courses have began.
In the statement made by GAUSEM about the certificate programs, was that the YDS and E-YDS courses will be opened with a minimum of ten people and that the participants must have at least B1 (intermediate) English in order to attend the course.
GAUSEM's sports, life, communication trainings, computer program trainings, exam preparation, business and management courses, as well as dance, music, painting, marine, personal development and profession courses in the detailed information about the GAUSEM courses at www.gau.edu.tr - www .gausem.org website or call 650 20 00 then dial 1224, in the statement stated that those who want to participate in the program, for more information they can send an e-mail to gausem@gau.edu.tr .