EDUCATION AT FACULTY OF HUMANITIES
The primary educational and research objectives of our Faculty are to provide a greater understanding of the basic structures of societies, determining their needs and responding to those needs. With this objective in mind, there is a recognized need for an interdisciplinary approach that effectively brings together the knowledge and methods from different disciplines in order to better understand the foundations, general functions, and basic problems prevalent within various societies.  Our Faculty aims to be at the forefront of academic research and instruction in the social sciences by reinforcing an interdisciplinary approach between different subjects.
2020-2021 Fall Semester Education Process
Dear Student,
The Faculty of Humanities will continue its education in the fall semester of 2020-2021 as a hybrid. The courses on the list below will be held in the classroom, within the framework of social distance, and all the courses not on the list will be online.
Psikoloji
Note: Face-to-face lessons will be held in special classes prepared by our school for the pandemic period, and will also be shared online for students who cannot be in the TRNC.
TPYS479 Insan Cinselliğine Giriş (Face to face)
Türk Dili ve Edebiyatı
TUDE 209 Yeni Türk Edebiyatına Giriş (Face to face)
2020-2021 Fall Semester Psychology Courses
FACULTY OF HUMANITIES
DEPARTMENT OF PSYCHOLOGY(ENGLISH)
2020-2021 FALL SEMESTER
First Year

Code

Course Name

Lecturer

Date

Time

Room

PSY101

Introduction to Psychology I

Parisa Khoshkar

Wednesday

12:00-15:00

Online

PSY103

Elementary Mathematics

Gabriel Nweke

Thursday

15:00-18:00

Online

PHIL101

Introduction to Philosophy

Ayse Muhtaroğulları

Monday

15:00-18:00

Online

EGL101

Development of Reading Skills

Salima Huseynova

Tuesday

12:00-15:00

Online

COMP103

Introduction to Computer and Information Systems

Online

Online

Second Year

Code

Course Name

Lecturer

Date

Time

Room

PSY211

Research Design in Psychology

Parisa Khoshkar

Friday

15:00-18:00

Online

PSY213

Critical Thinking

Ayse Sat Muhtaroğulları

Wednesday

15:00-18:00

Online

PSY221

Developmental Psychology I

Parisa Khoshkar

Thursday

12:00-15:00

Online

PSY251

Social Psychology I

Elmira Ahmadova

Tuesday

09:00-12:00

Online

CS201

Communication Skills I

Ayse Muhtaroğulları

Monday

09:00-12:00

Online

Third Year

Code

Course Name

Lecturer

Date

Time

Room

PSY301

Pre-Dissertation Elective

Gabriel Nweke

Friday

09:00-12:00

Online

Tuesday

12:00-15:00

PSY321

Cognitive Psychology

SHARON KERUBO GECHURE

Wednesday

09:00-12:00

Online

PSY331

Testing and Measurement

Kamuran Elbeyoğlu

Tuesday

15:00-18:00

Online

PSY337

Industrial and

Organizational Psychology

Elmira Ahmadova

Thursday

09:00-12:00

Online

PSY361

Personality and its Assessment

Parisa Khoshkar

Monday

15:00-18:00

Online

Fourth Year

Code

Course Name

Lecturer

Date

Time

Room

PSY401

Final Dissertation I

Gabriel Nweke

Wednesday

12:00-15:00

Online

PSY402

Final Dissertation II

Gabriel Nweke

Monday

15:00-18:00

Online

PSY341

Environmental Psychology

Elmira Ahmadova

Monday

12:00-15:00

Online

PSY451

Drug and Individual Behavior

Aysın Sınal

Friday

15:00-18:00

Online

PSY347

Psychology of Aging

Parisa Khoshkar

Tuesday

15:00-18:00

Online

PSY471

Psychopharmacology

Aysın Sınal

Wednesday

15:00-18:00

Online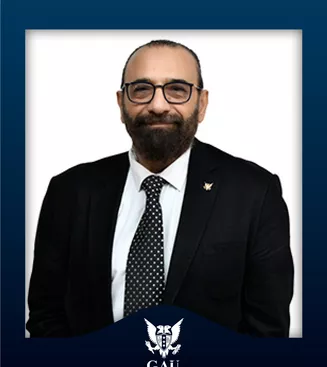 FACULTY OF HUMANITIES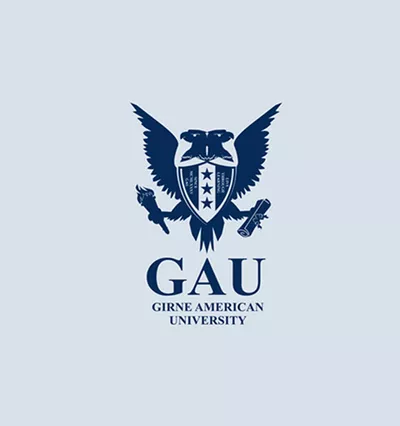 YRD. DOÇ. DR. NUR YELİZ GÜLCAN'S NEW BOOK: HUME'S MORAL THEORY AS EXPRESSED IN HIS TREATISE AND ENQUIRIES
Girne American University YRD. DOÇ. DR. NUR YELİZ GÜLCAN'S NEW BOOK: HUME'S MORAL THEORY AS EXPRESSED IN HIS TREATISE AND ENQUIRIES
Detail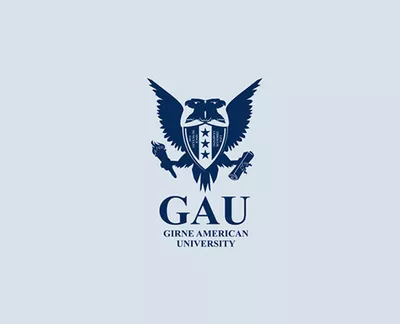 TRANSLATION-INTERPRETATION DEPARTMENT STUDENTS AT NTV-CNBS IN ISTANBUL
Girne American University TRANSLATION-INTERPRETATION DEPARTMENT STUDENTS AT NTV-CNBS IN ISTANBUL
Detail
HUMANITIES STUDENTS VISITED THE OLD PEOPLES
Girne American University HUMANITIES STUDENTS VISITED THE OLD PEOPLES
Detail