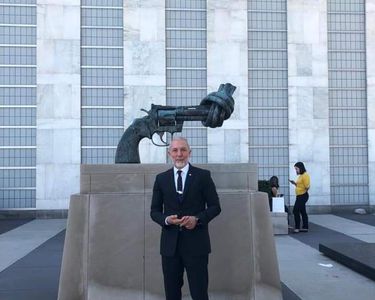 MR.AKPINAR IS GOING TO NEW YORK TO JOIN THE UN GENERAL ASSEMBLY WITH WORLD LEADERS
WHAT'S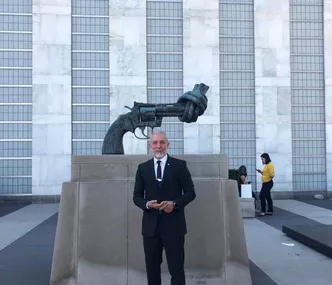 MR.AKPINAR IS GOING TO NEW YORK TO JOIN THE UN GENERAL ASSEMBLY WITH WORLD LEADERS
The Girne American University's Founding Chancellor, Mr.Serhat Akpinar, is on his way to New York to attend an invitation from the United Nations Global Sustainable Development Goals Summit as Vice President of the Union of Diplomats.
According to a statement made by GAU's Head Office, Mr.Akpınar will be present at meetings at the highest level of participation of many countries and organisations under the auspices of UN President Antonio Guterres.
Mr.Akpınar Will Announce New Targets For GAU's Climate Change In New York
During the week he will be in New York, Mr.Akpınar will participate in the meetings of the United Nations in his capacity as the Vice President of the Union of Diplomats with the "Observer" title, which he has held for years with his meetings with various NGOs and representatives. The founder of The World Economic Forum and with the Nigerian Higher Education Board, Prof.Claus Schwab, will attend the activities, where Mr.Alpinar will represent the Union of Diplomats and Turkish Cypriots and will announce the new targets of GAU on "Climate Change as the Founding Rector of GAU in New York.