GAU Global Campuses
THE ONLY GLOBAL UNIVERSITY OF CYPRUS
In joining GAU you will be taking advantage of the opportunity we provide our students to become visionary leaders in prestigious fields, such as law and architecture, and to bring forth the next generation of success. GAU opens the gate to a pathway of a successful world class standard of education by providing a scholarship opportunities scheme. GAU is the only global university of Cyprus that provides education through its 7 international campuses located in 3 continents around the world. As a student of GAU you will be guided and supported by your peers, academic advisors, lecturers, and the entire global GAU family in order to discover your potential beyond any horizon in your quest to achieve your future ambitions.

It is the aim of the International Campuses Office to promote, support and boost the educational and cultural experiences of all Girne American University students by facilitating their studying and traveling abroad. You may choose to take advantage of attending any of the Universities we established agreements with (see here). Alternatively, we offer opportunities for our students to study in our own international campuses in the United Kingdom, the United States, Turkey and Moldova. You can find out more about these opportunities on this page, or by contacting us directly!
GAU International Office
Rectorate Building, Ground Floor Main Campus, Cyprus
Tel. +90 (392) 650 2000 Ext :1347- 1195
Email: studyabroad@gau.edu.tr
---
Living and learning in Canterbury, a true British city, will improve your level of English quickly and effectively.

GAUC accepts students from GAU and other affiliated universities. Students from other universities can also take advantage of this opportunity to study in the UK! GAU students are eligible to spend maximum 4 semesters (inclusive of the summer term) studying their chosen field at the Canterbury Campus. The last semester of studies students must completed at GAU Cyprus. Students can also attend the Canterbury campus English Language Academy for short courses in English.

Courses Offered

English Language Academy (Certificate Programs)

Cambridge ESOL Exam Preparation ( IELTS and TOEFL exam preparation is also provided subject to demand )

Foundation English School
Faculty of Business and Economics

Business Management
Accounting
Banking and Finance
International Business Management
Marketing

Faculty of Architecture, Design & Fine Arts

Architecture
Interior Design

Other programs may open but are subject to sufficient demand from students (minimum 10 students). For more information, GAU students should contact the GAU International Campuses office.
Entry Requirements
Course Approval Form
Copy of International passport
Copy of passport page with the current student visa
Passport type photo
TOEFL or IELTS result when you applied to GAU. Alternatively: Letter confirming level of English from the GAU Foundation English Program
There is no CGPA requirements to study in Canterbury
Students must be at least 18 years old
Please Note: Non European Union (EU) and non European Economic Area (EEA) nationals are classified as international students and are required to obtain Visas to study in the UK from the United Kingdom Border Agency (UKBA) at their local British Embassy or Consulate. Students from GAU Cyprus wishing to study on the Study Abroad Program GAU Canterbury for one semester should obtain the six months Student Visitor Visa. Only students with valid IELTS score minimum 5.00 can apply for 11 months visa.
---

Hong Kong SAR
GAU students have a chance to spend a short term program in the mystical atmosphere of the Far East, Hong Kong. Students are able to take their degree courses while getting to know different cultures and traditions. Hong Kong is a small but dynamic city located to the southeast of the Mainland China, adjoining the province of Guangdong. It forms a triangle with Macau to the west and Guangzhou to the Northwest in the Pearl River Delta. GAU Hong Kong Program provides intensive coursework supplemented by a dynamic cultural immersion program with sightseeing and guided tours.
Courses Offered
GAU offers two-week Study Abroad programs in Hong Kong for students from all faculties. There is a minimum of 10 students needed to establish this program. These courses generally take place between the Spring and Summer semesters: At the end of Spring Semester exams, and prior to the beginning of the Summer term classes. Students complete 2 courses during the two weeks.
Entry Requirements
Course Approval Form
Copy of International passport
Passport type photo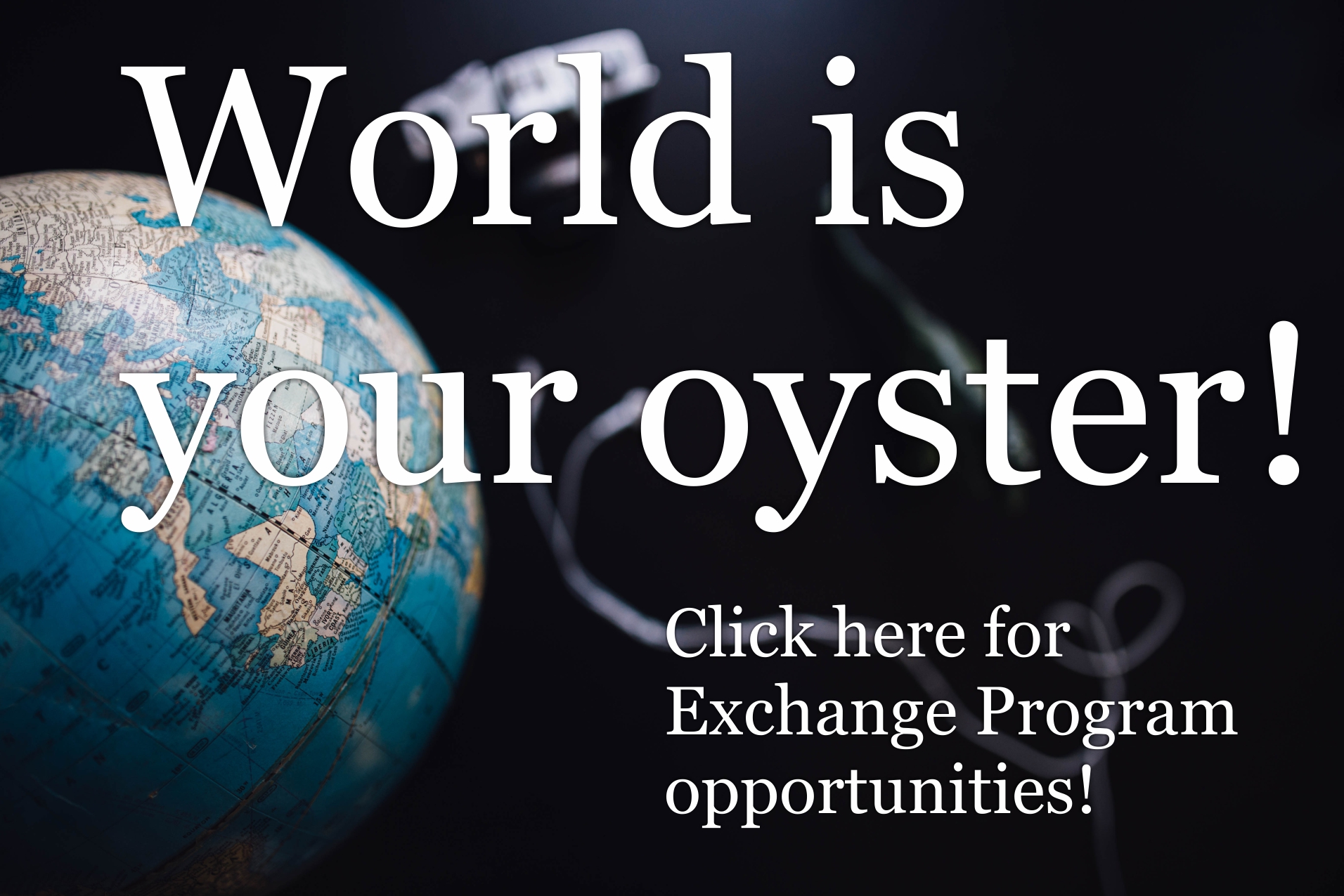 ---

GAU Istanbul Campus, Besiktas-Istanbul, Turkey
GAU Istanbul campus offers certificate programs in a variety of fields. Additionally, GAU Istanbul Campus runs Summer School programs from any faculty, and the students are encouraged to take 2-3 courses. The courses to be opened are contingent on the student applications. Announcements are made every April. Alternatively, students can choose to take certificate programs, which are run year-round.
GAU Istanbul Campus runs Summer School programs from any faculty, and the students are encouraged to take 2-3 courses. The courses to be opened are contingent on the student applications. Announcements are made every April. Alternatively, students can choose to take certificate programs, which are run year-round.
Certification Programs
UHA ( International Aviation School)
Aviation Programs:

PPL (Private Pilot License)

CPL (Commercial Pilot License)

PIC (Pilot In Comment)

NR (Night Rating)

IR (Instrument Rating)

Aviation English
---
American University of Moldova, Chisinau, Moldova

American University of Moldova, Chisinau, Moldova

Founded on 2 June 2015, American University of Moldova can be found on the historic Ştefan cel Mare Boulevard in Chişinău. Its state of the art building facilities and with its top-notch academic staff, AUM is commencing its education program with 2018/2019 Academic Year.

You can visit www.americanuniversityofmoldova.com for more information
Academic Programs

Law
Business and Administration
Accountancy
Economics
Finance and Banking
Marketing and Logistics
Tourism

Psychology
International Relations
Engineering
Political Science
Architecture
---

Colombo, Sri Lanka
GAU Colombo campus is a partnership with the local
Metropolitan College which was established in 2004 and has made a high mark in the education industry in Sri Lanka. While almost fifty percent of students are currently foreign students, the campus is well equipped with international student support to enhance a friendly and multicultural ambiance for foreign students.

Sri Lanka is a major tea producer with spectacular views of tea estates along the mountainous areas of the country which can be an unforgettable sight-seeing experience for foreign students, during weekends and vacations. The variety of food and entertainment available in the central city area and along the beach would certainly refresh the heavy minds of students experiencing our study programmes at Metropolitan College, Colombo Sri Lanka campus.

Our Colombo Campus is also well equipped with modern classroom facilities and other facilities requiredfor students, while the faculty members comprise of experienced persons in the education industry from Sri Lanka and abroad.

We expand our study programmes to far corners of Asia, offering courses in Psychology,Business, Accounting, International Business, Marketing, Tourism and Hospitality Management, Political Science, Banking and Finance, International Relations and English Language and Literature.

Through this partnership GAU Students have theoption of spending 1 or 2 semesters away in the colorfuland vibrant Colombo.

http://metropolitancollege.lk/degree-programmes.html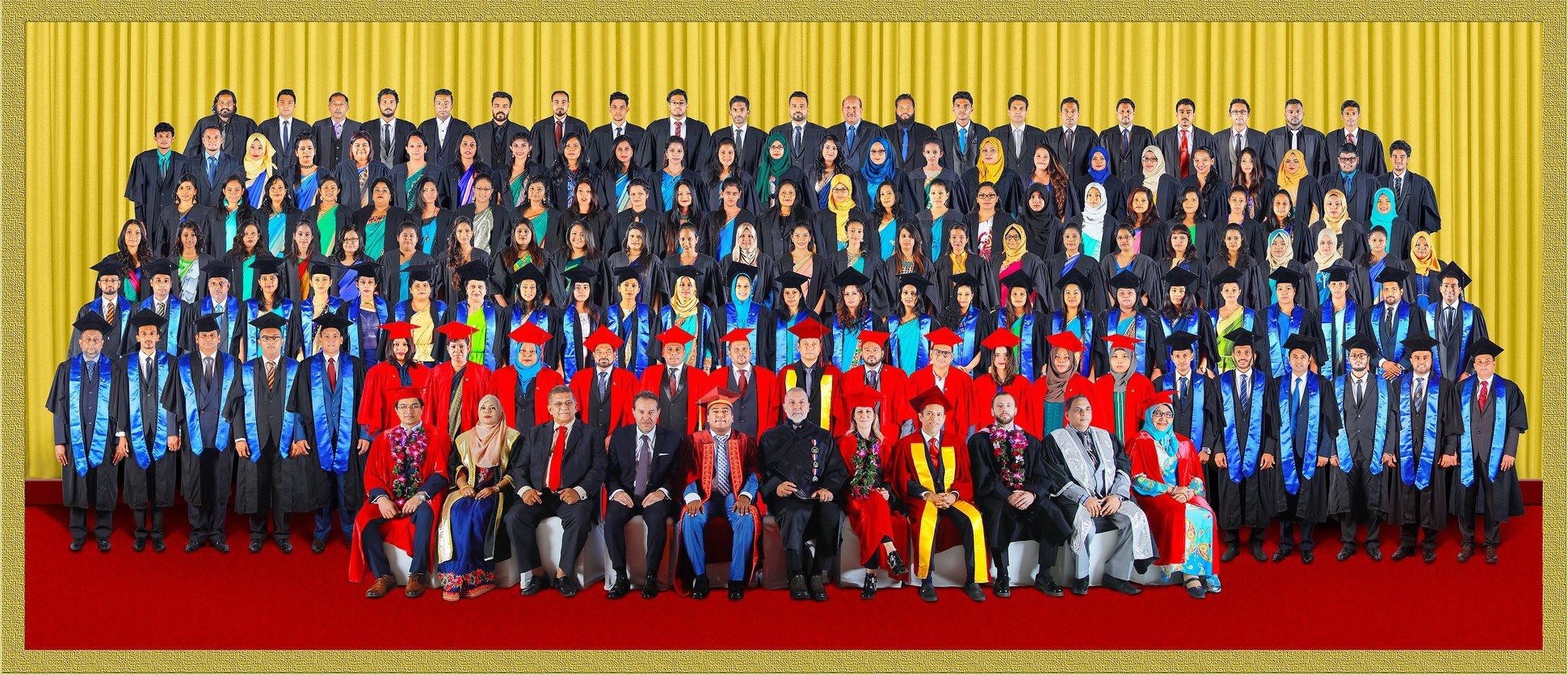 2017-2018 Metropolitan College (GAU Sri Lanka) Graduation Ceremony
DEGREE PROGRAMS

BSc. Degree (Hons) in Psychology
BSc. Degree (Hons) in Business Management
BSc. Degree (Hons) in Accounting
BSc. Degree (Hons) in International Business
BSc. Degree (Hons) in Marketing
BSc. Degree (Hons) in Tourism & Hospitality Management
BSc. Degree (Hons) in Political
Science and Public Administration
BSc. Degree (Hons) in Banking and
Finance
BSc. International Relations
BA English Language and Literature

MASTER DEGREE PROGRAM

MBA / EXECUTIVE MBA
MSc. Applied Social Psychology
MSc. Psychology Counselling
---

Dulles University, Virginia, United States
Dulles University is a GAU Affiliate University, established in Virginia in 2010. Dulles University on-line MBA is the elite program of study for managers ensuring that they have the necessary knowledge and skills to operate effectively in the business world – as owners, senior managers or entrepreneurs.
On-line Master of Business Administration curriculum offers the students an opportunity to develop a broad understanding of organization and business and then to focus on a special area of interest. It is designed to promote career advancement of professionals from every undergraduate background. The on-line MBA program is specifically designed for the working students. The normal progression of a student leads to the completion of the degree program in a period of two years.
Online MBA program with a specialization in:

Business Management
Computer Software Engineering Technology (CSET)
Marketing

On-line learning provides the busy professional access and opportunity to pursue a collegiate education that will enhance their career. GAU affiliate campus, Dulles University, wants to make you aware that on-line education is just one option for obtaining your career goals. On-line education offers you the flexibility to learn anytime, anywhere, making it easier for you to pursue your education while fulfilling your other responsibilities.
Entry Requirements
Undergraduate degree in Business Administration or in a related field.
GMAT (optional)
TOEFL (79-80 on IBT, or 550 paperbased), IELTS (6 or higher)
Online Application Form