GAÜ'DEN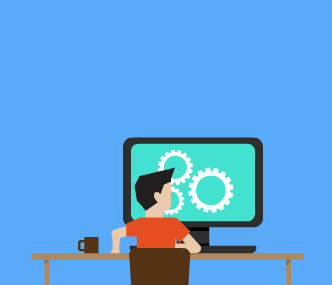 Distance Learning for All Classes
English
Dear Students
As we announced earlier, our University ceased all formal lecturing activities in accordance with the decision of the TRNC Council of Ministers until 27th March 2020. In line with recent YOK and YODAK decisions, all our lecturing applications will be implemented by distance learning through our e-learning system, commencing on Monday, 23rd March 2020.
We strongly recommend that you regularly check our e-learning web address in order to access your course materials (PDFs, Slides, Visuals) and study from these materials.
E-learning address: http://elearning.gau.edu.tr
Note: Starting from Monday 23rd of March all course contents that may not currently be available, will be updated on the system.
For all enquiries or issues about e-learning, please send an e-mail to help@std.gau.edu.tr, indicating your name, your student number, your telephone number and a short explanation of the nature of the problem.
Rectorate
Russian
Дорогие студенты
Как мы объявили ранее в соответствии с решением Совета министров ТРСК, вся образовательная деятельность будет продолжена до 27 марта 2020 года. В случае дальнейших объявлений, согласно решениям YOK и YODAK, дистанционное обучение начнется в понедельник, 23 марта 2020 года.
Пожалуйста, регулярно проверяйте http://elearning.gau.edu.tr, чтобы получить вспомогательные материалы (PDF, слайды, визуальные материалы) для ваших курсов.
Начиная с понедельника 23 марта все курсы, которые в данный момент недоступны, будут обновлены в системе.
По всем вопросам, связанным с электронным обучением, обращайтесь по электронной почте help@std.gau.edu.tr
** Пожалуйста, укажите свой номер мобильного телефона, студенческий номер, альтернативный адрес электронной почты.
Arabic
اعزائي الطلبة
كما أعلنا سابقًا ، أوقفت جامعتنا جميع أنشطة المحاضرات الرسمية وفقًا لقرار مجلس وزراء جمهورية شمال قبرص التركية حتى 27 مارس 2020. تماشياً مع قرارات YOK و YODAK الأخيرة ، سيتم تنفيذ جميع تطبيقات المحاضرات عن طريق التعلم عن بعد ابتداء من يوم الاثنين 23 مارس 2020.
ونوصي بشدة بالتحقق بانتظام من عنوان الخاص بالتعلم الإلكتروني لدينا للوصول إلى مواد الدورة التدريبية (ملفات PDF ، والعروض التقديمية ، والمرئيات) والدراسة من هذه المواد.
عنوان التعلم الإلكتروني: http://elearning.gau.edu.tr
ملاحظة: اعتبارًا من يوم الاثنين 23 مارس ، سيتم تحديث جميع محتويات الدورة التدريبية التي قد لا تكون متاحة حاليًا على النظام.
لجميع الاستفسارات أو القضايا المتعلقة بالتعلم الإلكتروني ، يرجى إرسال بريد إلكتروني إلى help@std.gau.edu.tr ، مع ذكر اسمك ورقمك الجامعي الخاص بك وهاتفك وشرح موجز لطبيعة المشكلة.
French
Chers étudiants
Comme nous l'avons déjà annoncé conformément à la décision du Conseil des ministres du TRNC, toutes les activités éducatives sont maintenues jusqu'au 27 mars 2020. En cas d'autres annonces, selon les décisions du YOK et du YODAK, l'enseignement à distance débutera le lundi 23 mars 2020.
Veuillez vérifier http://elearning.gau.edu.tr régulièrement pour obtenir du matériel de support (PDF, diapositives, visuels) pour vos cours.
À partir du lundi 23 mars, tous les cours qui ne sont pas disponibles seront mis à jour sur le système.
Pour toutes les demandes de renseignements ou les questions sur E- LEARNING S'il vous plaît Envoyer un email àu help@std.gau.edu.tr
Veuillez inclure votre numéro de téléphone mobile, numéro d'étudiant, une autre adresse e-mail.